Chi Siamo
Loredana (Lory)
She is the mind and the arm of La Cascina Il Ginepro, she is always available to guide you (she is certified naturalist guide) not only in a pleasant walks between the luxuriant nature of the Langhe and the Roero, but also in the selection of the wine and food routes. Ask her for advice on how to best organize your stay. She speaks French and little bit of English.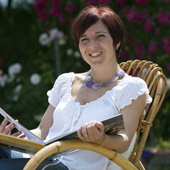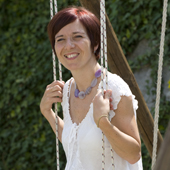 ---
Marco
He's Lory's mate, when he's not busy, he loves to ride motorbikes (especially off-road) and to cook for his friends drinking good wine. His knowledge of English makes him a useful help from Lory. You will find Marco always available to ride with you in off-road tracks, theater of many famous Enduro races, in the roads of the nearby mountains; he will always suggest you touristic (and gastronomic) itineraries in the surroundings.
His passion for motorbikes has led him to restore and prepare special off-road BMW in his well-equipped workshop. Visit the page "Marco's Garage" and you will find more information.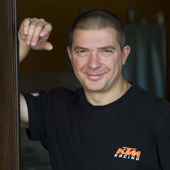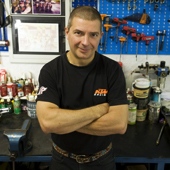 ---
Pietro ed Elena
Pietro, a great sportman and fond of enduro and trial, is a great chatterbox; he will welcome you with joy and a big smile.
Elena has a strong character, a bit reserved at a first glimpse, colours and music lover. She harbours an innate fascination for horses that passionately rides.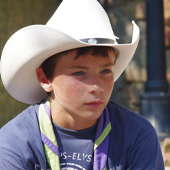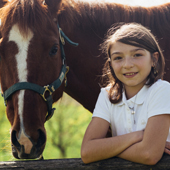 ---
Whisky e Dora
Whiskey, the FLO son, is the first Ginepro dog, now it is adult and reliable watchdog. It has a strong and firm character and it well protects the territory from the intruders.
Dora is a very territorial Italian fox.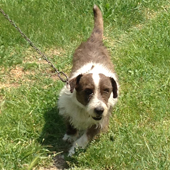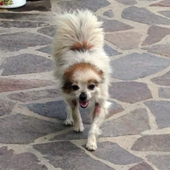 ---
I mici Ettore, Katia, Rino e Tina
Hector is the shepherd's head. Katia, found just born with its brothers in a bag thrown away, was nourished with the baby bottle and adopted and raised with love, it is without tail and is very cuddly. Rino and Tina are the pair of the herd. Pay attention: they slip everywhere.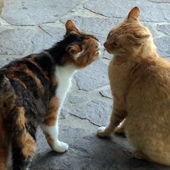 ---
Bunnys
Nuvola, Stellina, and Macchietta.