Breakfast
During the summer and on sunny days you can enjoy breakfast outdoors, in the nature.
The "familiarity" we wanted to give, in order to better transmit the warmth of our hospitality, is well synthesized in the large room, equipped with TV with satellite channels, kitchen, refrigerator, books, games.
Good morning in Farmstead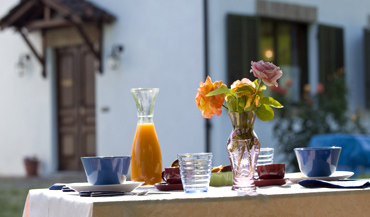 Continental Breakfast
As the House breakfast Juniper offers classic continental breakfast with: coffee, tea, milk, biscuits, cereals, yogurt, jams, fruit juices.
Typical products
And also local products, such as cakes, desserts, cured pork, and cheeses.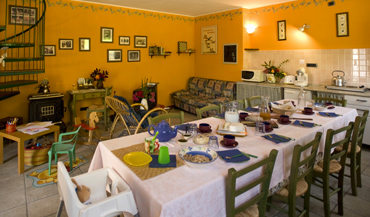 The Hall
A room where you feel at home, with all the comforts for a relaxing breakfast.